From the Director
Recently I spoke to a young couple exploring the possibility of fostering children. As I listened to their hopes and dreams of being a family to children in need, it provided me a much needed respite from the social media rancor that seems to overwhelm our thoughts and dampen our spirits. Right in front of me was a young couple considering the most selfless of acts: providing a home to children in need, a course of action fraught with so many unknowns for themselves. They reminded me that hope and service to those in need still thrives above the noise that can sometimes be so distracting. In my 2016 Drumm Benefit Dinner speech, I asked for your help. If you would "talk about fostering with two or three people, and ask them to talk about fostering with two or three people, we would cause a conversation among thousands."
I hope you have found the time to have those conversations about fostering as more than 3,000 metropolitan area children are in care. We need that young couple and so many more because the message is critically important; every child deserves to be loved and every child needs a family.
Brad
Click the image below to learn more about foster care.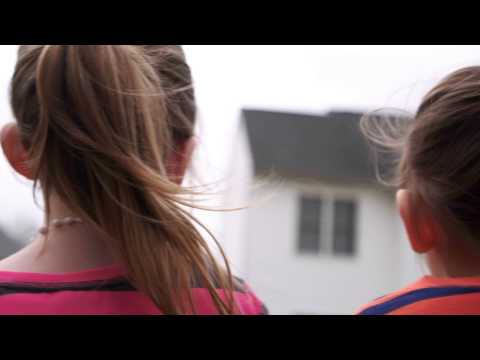 A Season of Blessings and Memories
We can't thank all our generous donors enough! Each and everyone of you made the holidays special for the children at Drumm, including our young people in the Compass program (pictured below)! Olsson Associates, Toyota, The Villas, Drumm Board members, First Presbyterian Church of Independence, GEHA, House of Rocks, Kiwanas Club of Independence, Midwest Genealogy Center, Ragin' Rats Car Club, Rotary Club of Eastern Independence, State Street Corporation, The Salon in KC and many more individuals and families provided gifts and/or money. The funds helped provide a holiday dinner, a visit from Santa, a lighting ceremony, a family experience and a Season to remember. We are blessed to have so much support during the holidays and all year long. THANK YOU ALL!
Drumm is Recognized!
Drumm Farm is honored to have received the Dr. Martin Luther King, Jr. Award for Outstanding Organizational Community Service and Leadership from the Independence Human Relations Commission and the Committee of Concerned Citizens. While we greatly appreciate this recognition, we are clear that we have so much more work to do to live up to an award named in honor of Dr. King.
Dr. King's focus was to challenge the cancer of racism infiltrating our society, from individual bigotry to unjust policies and laws. He and thousands of civil rights advocates worked courageously and tirelessly to create a society where all citizens experience freedom and justice. While Dr. King's dream is still not fully realized, his immeasurable sacrifice has provided us the opportunity to continue the work that will lead to freedom and justice for all.
Drumm Farm in particular carries this vision forward by working to provide a healing environment for children in foster care, and a community where children are free from experiences of abuse and neglect. Child abuse and neglect is a significant and complex public health issue that affects children across race, ethnicity, socio-economics, religion, education, and beyond. Families exposed to systemic issues of social and economic inequality and/or interpersonal struggles such as addiction and mental illness face an increased risk of involvement in the child welfare system. Drumm Farm exists to combat these issues, which impede the very freedom, justice and healing that Dr. King championed.